Match of the Da Greetings Card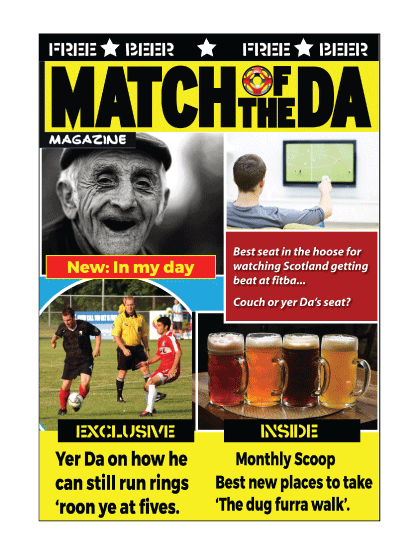 Match of the Da Greetings Card
FREE POST! Use code CARDS at checkout
Match of the Da!
Terrible pun, I know, but it's still good chat.
Everything yer Auld Man spouts like fitba, beer and more.
Can be used for Birthday's, Father's Day and just being a big sook in general.
Comes with an envelope in a cello bag.
Made in Scotland.